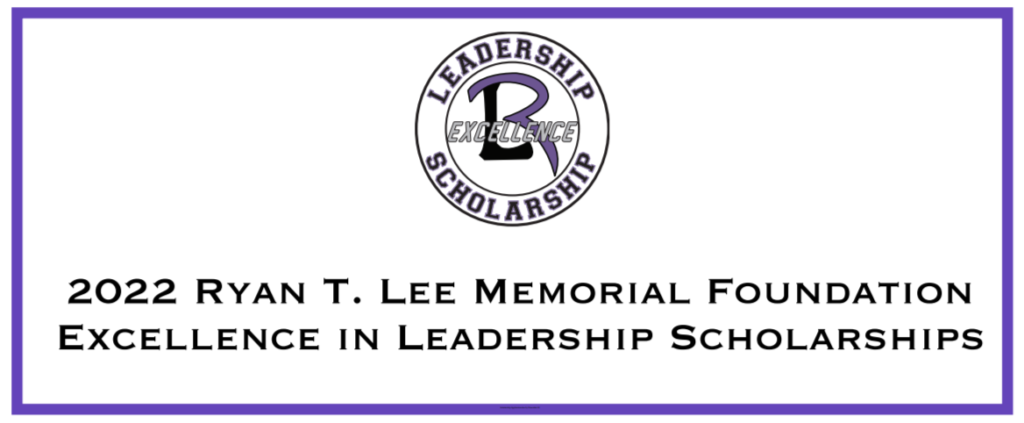 Sponsored by the Ryan T. Lee Memorial Foundation, Inc.
The Excellence in Leadership Scholarship will be awarded to a graduate of Berlin High School, New Britain High School or Goodwin Technical High School who is enrolled in an accredited college/university during the 2023 Spring semester. The recipients will be chosen by a committee who will make the selection based upon the following criteria:
An individual who takes an interest in others and understands the importance of helping people achieve their goals and realize their dreams.
An individual who has demonstrated a commitment to embracing leadership roles within their respective college/university community.
An individual who actively seeks opportunities to make a difference in the lives of others and is dedicated to making our community a better place.
*** Scholarships in the amount of $2,000 will be awarded to four individuals
The following items must be submitted to the Excellence in Leadership Scholarship Committee no later than December 8, 2022:
Completed Excellence in Leadership Scholarship Application
Unofficial college transcripts which reflect the applicant's current GPA
Two letters of recommendation which focus on the applicant's citizenship, character, and leadership.
A one-to- two page, typed, double spaced personal statement describing what aspirations the applicant has for his/her life that would be beneficial to the community and the world around them. The statement should also include examples of how the applicant has embraced leadership opportunities within their college/university community that have benefitted others.
Mailing Address:

Excellence in Leadership Scholarship Committee
Ryan T. Lee Memorial Foundation, Inc.
103 Peter Parley Row
Berlin, CT 0603
Click here for 2022 Excellence in Leadership Scholarship Application
Deadline to apply: December 8, 2022